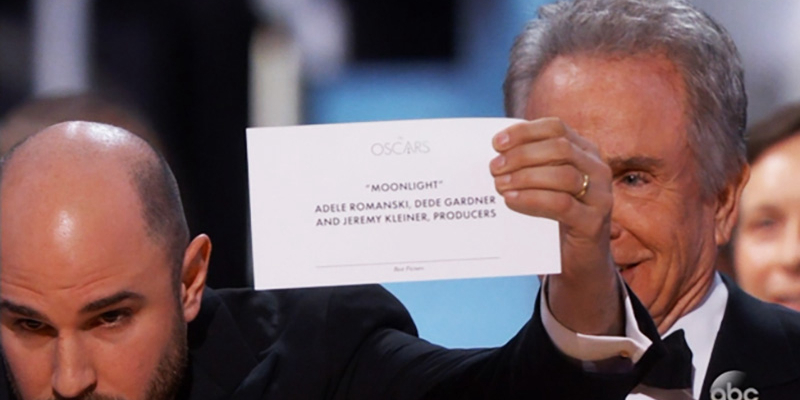 It was an awards ceremony that will be remembered for the wrong reasons. The climax of the ceremony was chaotic. The presenter mistakenly awarded the honor to La La Land which was later awarded to Moonlight as millions of viewers and Hollywood celebrities who were in that ceremony were stunned with this fiasco. Faye Dunaway who was giving away the award declared La La Land as the best movie at the end of the broadcast only to be corrected minutes later. By then the makers of La La Land were celebrating on stage, but it was short lived for them.
Moonlight, a drama which was a favorite among the critics was declared the actual winner by the producer of La La Land Jordan Horowitz amidst gasps from the audience present at the ceremony. A close up of the envelope showed that Dunaway and Warren Beatty had an old container of the previous award of Emma Stone who featured as the leading lady in La La Land. That prompted Beatty to hesitantly hand over the envelope to Dunaway who declared La La Land as the winner of the best movie.
The PWC that counted the votes for Oscars apologized and also held itself accountable for this mistake. The statement said that they would like to apologize to La La Land, Moonlight, Dunaway, Warren Beatty and the viewers for the goof up.